Initial comments from playing with ccpnmr 3.0.2 on the following system, I`ll add any more I find:
Dell XPS 15

Ubuntu 18.04.4 LTS

Nvidia GeForce GTX 1650 (Driver Version: 440.100, CUDA Version: 10.2)

(Intel Corporation UHD Graphics 630, currently not in use, will be later*)

Screen: 15.6-inch UHD (3840 x 2160)

*need to finish setting up to be able to switch between nvidia and integrated GPU
ccpnmr3.0.2 downloaded from ...ccpn.ac.uk/download/3.0.2/ccpnmr3.0.2/ccpnmr3.0.2Ubuntu16.04.tgz  20/07/16
1. Issues with display of pop up boxes. 
Pop up boxes don`t resize to fit the content for either the initial `Please install updates` or the `Pick ND peaks` options. (see BoxSize1.jpg and BozSize2.jpg)
This issue occurs when using low screen resolution too (see LowResBoxSize.jpg)
2. Issues with high resolution screen
UHD screens are an issue for a range of software (until recently in windows too) and I`m not sure how fixable this actually is right now.
With screen at full resolution
: (3840 x 2160, 200% scale)
Left hand project tree (default -> Spectra/SpectrumGroups/ChemicalShiftsLists etc) is a good size. Top bar options (Project, Spectrum, Molecules, Assign...) are a little small but manageable. Buttons in the SpectrumDisplay:HN (to interact with strips or change contours) are too small to easily see. Mouse-over text is fine though. The spectrum name is only half visible.
(see BoxSize2.jpg)
Reduced screen resolution
: (2048 x 1152, 100% scale)
Buttons are now a reasonable size. Left hand project tree, mouse-over text and cursor are now very large. The spectrum name is still only half visible. (see LowResBoxSize.jpg)
I can`t find a settings combination that makes everything a usable/correct size.
---
Note on both issues above:
Issue 1:
The pop-up box asking if you want to save when you exit does open the correct size to read and interact with the contents.
Issue 2:
The drop down menus and pop-up box on exiting are a better size in the high resolution configuration.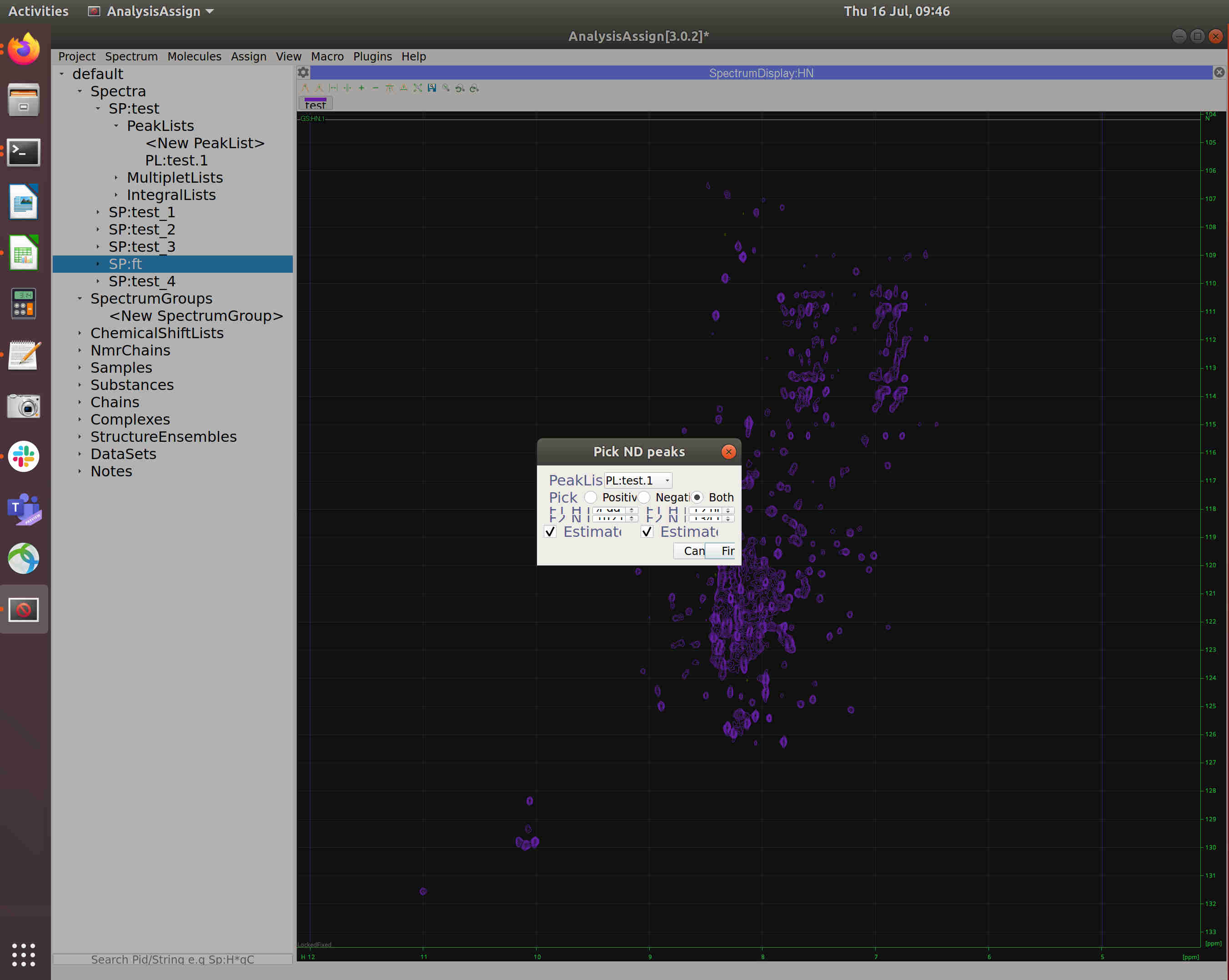 ,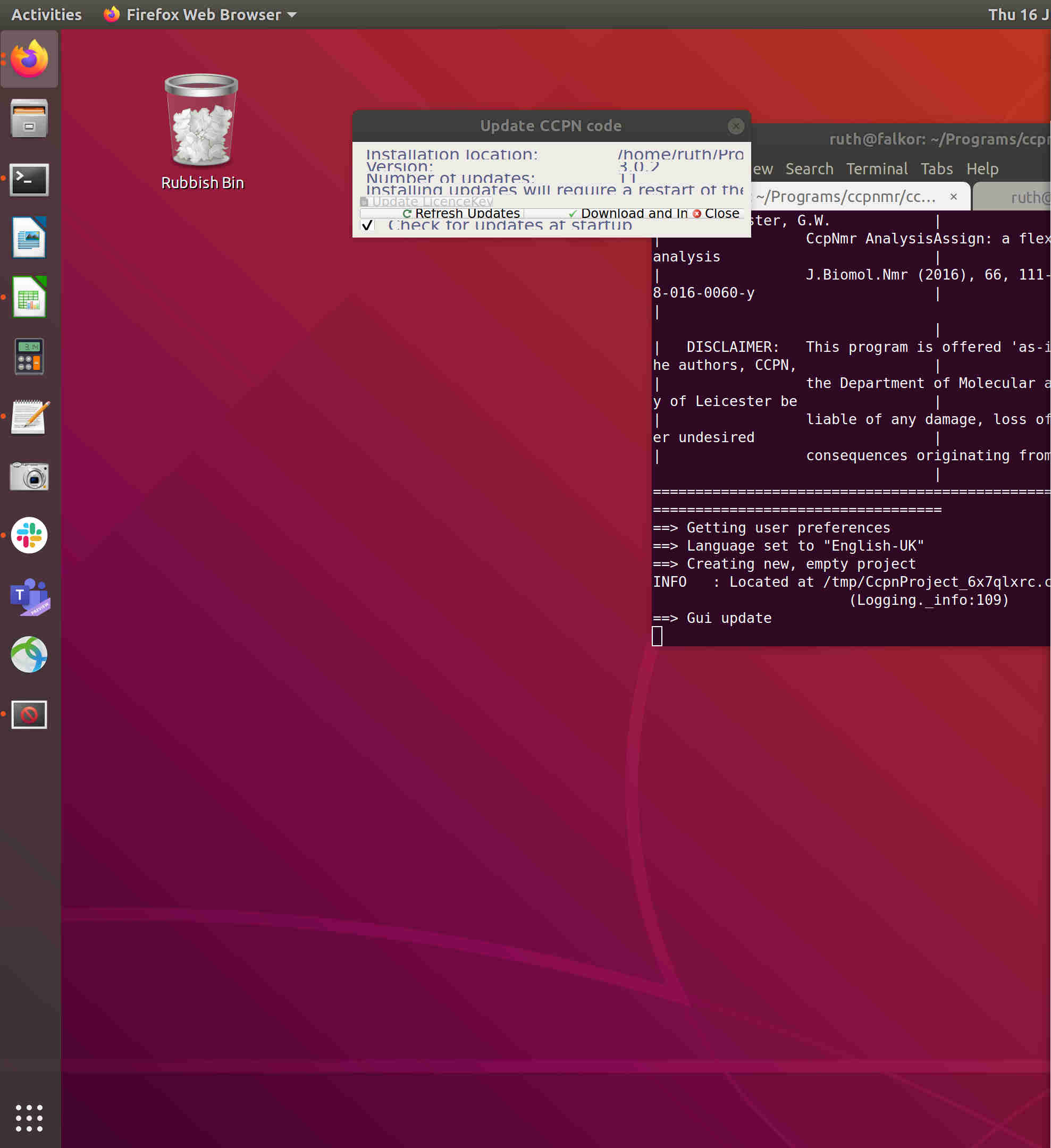 ,