Dear all,
I am having some error while trying to save my project. Here is the message: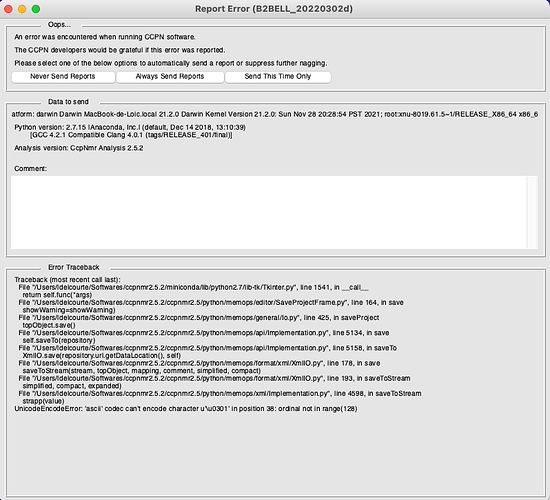 This only happens when saving after changing/adding atom assignment in one of my spectra (and only this peculiar one, a HCH-NOESY). I don't think the problem comes from the spectrum, as I reloaded it and opened it in a new project, and there was no problem at all.
The error traceback would make me think it's because of some encoding error (like for instance an "é" in the project name) but I can't understand how it would be different before/after messing around with atom assignments.
I also encountered a second error, occuring whenever I try creating a new peaklist for this spectrum: as soon as I add an peak and assign it (in the new peaklist), the software displays this: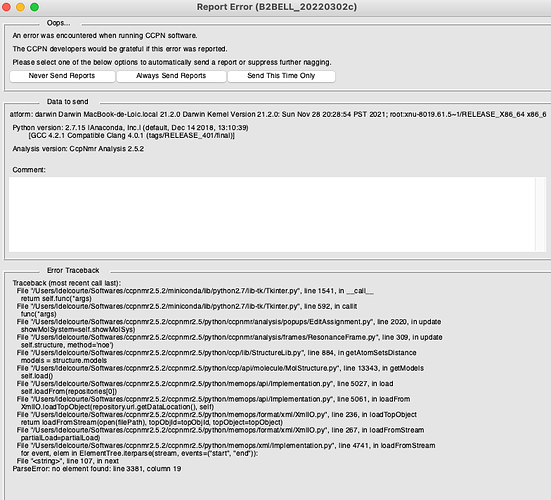 If anyone has already seen this and knows how to solve it, it would help greatly.
Best regards,
Loïc Delcourte