Dear all,
I have set up the new AnalysisAssign version on my institute PC which runs Fedora25. I know calling the OS old is an understatement but v3.1.1 still runs fine. I used it to set up my current project which merely includes spectra and no picked peaks as of now.
When starting v3.2.0 the following messages come up on the terminal: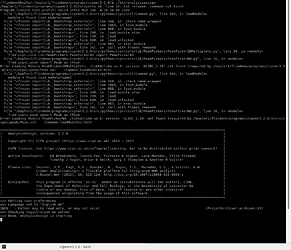 When I subsequently try to load the v3.1.1 project it crashes and shows the following: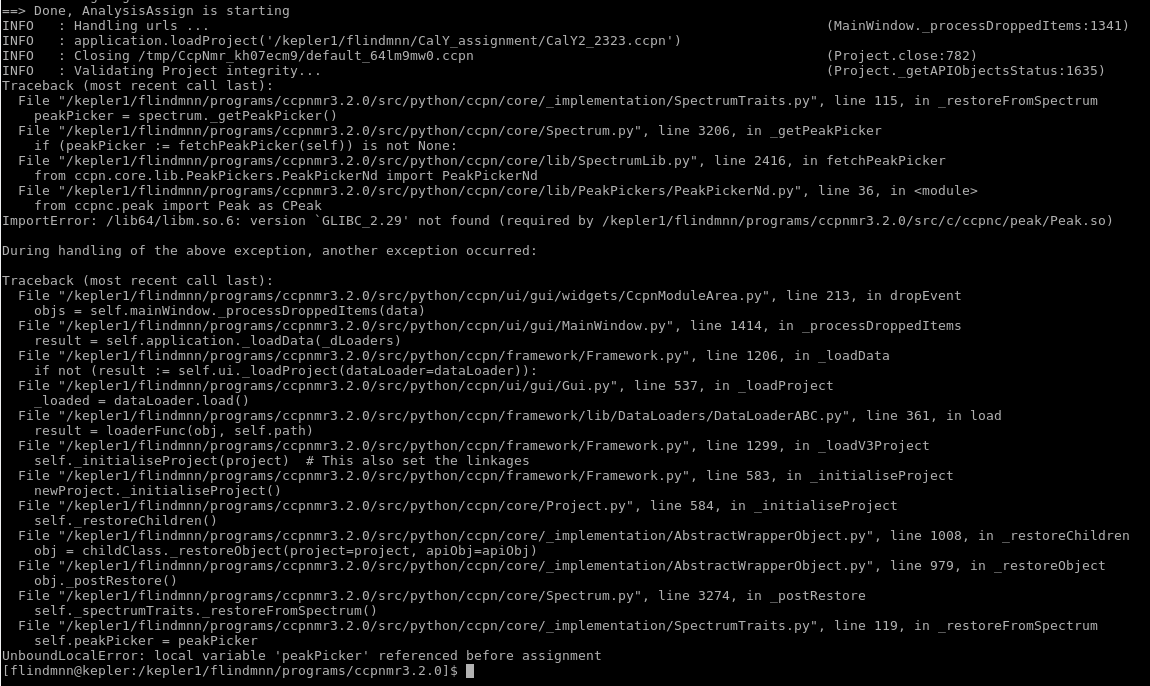 I tried the Ubuntu 20.04 and 22.04 versions of v3.2.0 and the identical error comes up for both.
Can this problem be patched out easily or is it due to some package missing in my OS? I am happy for any help.
With best regards,
Florian